With 2019 officially here, there's no better time than the present to update your wardrobe with a genuine leather jacket. Leather jackets have been around for over a century, with some of the earliest examples dating back to World War II when they worn by aviation pilots to protect against the cold temperatures of high-altitude flights.
While modern airplanes now have climate-control systems in the cabin, leather jackets are still a popular, timeless choice of outerwear. To take advantage of their brilliant style and unparalleled versatility, though, you need to follow a few simple tips when wearing a leather jacket in 2019.

Choose a Color to Match Your Outfit

When choosing a leather jacket, consider the color and whether it matches with other garments with which you intend to wear it. If your leather jacket clashes with your shirt or pants, it won't help you create an attractive outfit. Rather, it will degrade your level of style by creating a clashing appearance. How do you know what color to choose for your leather jacket? It's simple: Stick with a color that flows with the rest of your clothes.
Black and brown are, by far, the most popular color choices for a leather jacket. They've been around since leather jackets were first invented, offering a timeless, classic style that works well with most outfits. You can still explore alternative colors, but brown and black are both safe and effective choices.

Match Your Footwear With Your Leather Jacket

A good rule of thumb to follow when wearing a leather jacket is to choose matching footwear in the same or similar color. If you're wearing black leather jacket — one of the two most popular colors for this garment — black shoes or boots will help you create a more complete and cohesive outfit. On the other hand, if you're wearing a brown leather jacket, you should wear brown shoes or footwear.
By matching your leather jacket with your shoes, you'll create a cohesive outfit that naturally flows together. If you're unable to match your jacket with your shoes, you should use caution to ensure that these two elements of your outfit don't clash.

Consider the Fastening Mechanism

In addition to the color, consider the fastening mechanism when choosing a leather jacket. Different leather jackets have different fastening mechanisms to close the front. Some have a zipper, for example, while others have a column of buttons. And there are other leather jackets that are completely open in the front, without any fastening mechanism. So, why of these should you choose?
The right fastening mechanism varies depending on your personal preference as well as the season or seasons in which you intend to wear your leather jacket. If you're going to wear it during the winter, you may want to choose a leather jacket with a zipper on the front for increased warmth and protection from the cold. If you're going to wear it during the summer, either an open front or a buttoned front will likely be a better choice.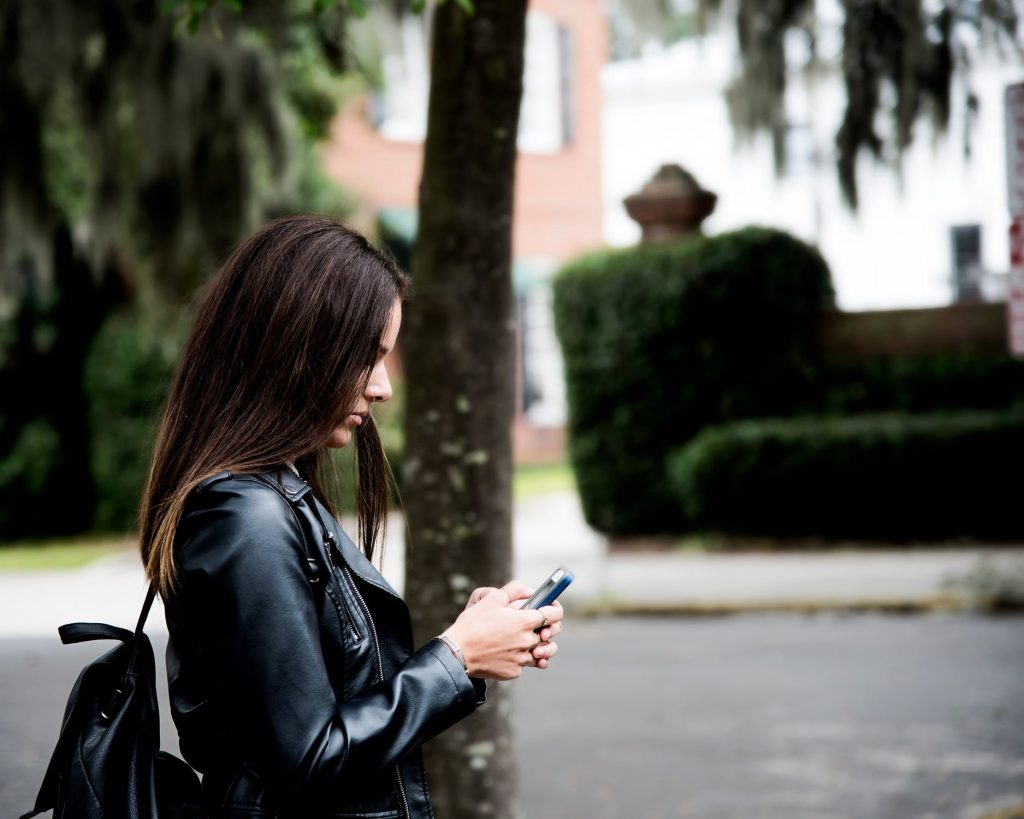 Explore Non-Traditional Jacket Styles

The classic "bomber" leather jacket isn't the only style in which this popular form of outerwear is made. Over the past few decades, manufacturers have designed and released countless other styles. There are leather jacket blazers, for instance, that live up to their namesake by featuring a blazer-like style.

Keep It Clean and Conditioned

If you're going to wear a leather jacket in 2019, you need to keep it clean and conditioned. Leather jackets require minimal work to maintain, but there are still a few things you'll need to do to preserve its appearance and physical integrity. When your leather jacket gets dirty, use a damp washcloth and mild leather detergent to spot clean it. Additionally, about once every few months, apply a leather conditioner like saddle soap to your leather jacket. Cleaning and conditioning your leather jacket on a regular basis will protect it from wear and tear, allowing you to get more use out of this stylish, versatile form of outerwear.

Don't Fall Victim for 'Faux' Leather

To experience the true beauty and brilliance of a leather jacket, you should avoid wearing a faux leather jacket. Faux leather, also known as fake leather, consists of a traditional fabric that's coated in a synthetic plastic-like material. Although it looks like real leather from afar, it lacks the strength, durability, softness and unique style of 100% genuine leather. For these reasons, it's recommended that you only wear a genuine leather jacket.

Keep It Dry… But Not Too Dry

Assuming your jacket is made of genuine leather, you'll need to keep it dry. You can still wear it outdoors when it rains, but take a few minutes to dry your leather jacket when you get indoors. Allowing your leather jacket to remain soaked in water isn't a good idea, as it encourages mildew to form. With that said, you should also use caution to ensure that your leather jacket isn't too dry. If it dries out, it could feel rough or even crack open. How do you prevent this from happening?
To protect your leather jacket from dryness, follow the previous advice by applying a leather conditioner like saddle soap.

Watch the Sleeve Length

A common mistake people make when choosing a leather jacket is overlooking the length of the sleeves. They focus strictly on the jacket's appearance, paying little or no attention to subtle elements like sleeve length. Unfortunately, the end result is oftentimes a leather jacket with oversized or undersized sleeves. The sleeves are either too long or too short for their arms, resulting in an awkward appearance when worn.
To get your hands on a leather jacket with the right sleeve length, consider ordering your jacket from LeatherCult. You can specify your own body measurements when ordering, thus eliminating the risk of oversized or undersized sleeves. Just give us your body measurements, including arm length, and we'll design a custom-fitted leather jacket specifically for you.