With a new year upon us, countless men and women are looking to update their wardrobe with the latest fashion trends. Just because a fashion trend was hot last year doesn't necessarily mean it will be popular again this year. Fashion is an ever-evolving medium, with some styles fading in popularity while others increase in popularity. Because of this, it's important for individuals to take a proactive approach towards maintaining the latest fashion trends in their wardrobe. You should apply this tactic to all of your garments, but today we're going to focus specifically on leather jackets. Keep reading to learn more about leather jacket trends and what to expect in 2017.
Movie-Inspired Leather Jackets
You might be surprised to learn that some leather jackets are designed to mimic those worn in popular Hollywood movies. This black-and-white leather jacket, for instance, is a professionally made replica of the jacket worn by Logan (played by Hugh Jackman) in the X-Men movies. It's made of pure Napa sheep skin soft leather, featuring a thick black color with white stripes and an antique brass zipper. X-Men is arguably one of the most successful movie series of all time — and there's no sign of it slowing down anytime soon. On the contrary, there are several new X-Men movies in the works. Therefore, it's safe to assume the black-and-white leather jacket worn by Logan will become even more popular in 2017 and the years to follow.
Made to Measure
Another leather jacket trend that you can expect to see more of is custom measurements. When you shop at a traditional retail or department store, you really don't have the option of having a jacket (or any garment) custom sized. Rather, you'll have to settle for one of the pre-made sizes. In some cases, you may get lucky and find a jacket that fits you perfectly. Unfortunately, though, this rarely happens, with most people "settling" for a mediocre-quality jacket that's either too big or too small. The good news is that some companies are making leather jackets according to the customer's specified measurements. If you order from the leather experts here at LeatherCult, for instance, you can specify your own measurements. This is a huge benefit, as it eliminates the otherwise tedious and time-consuming process of trying to find a leather jacket in the correct size.
Two or More Colors
Who says leather jackets have to feature a single color? While all-brown leather jackets remain one of the most popular styles, there's a growing trend towards the use of multi-colored leather jackets. The X-Men jacket worn by Logan is a prime example, which features both black and white colors. Black is the primary color, while white is a secondary color that enhances its appearance. This is just one of countless different color combinations from which to choose, however. The truth is that you can find leather jackets in just about any color combination under the sun. Another popular color combination is black and red. It's a bolder choice than black and white, with red being used to brighten the jacket. The bottom line, however, is that you should consider a leather jacket featuring two more colors, especially if you want to stand out from the crowd.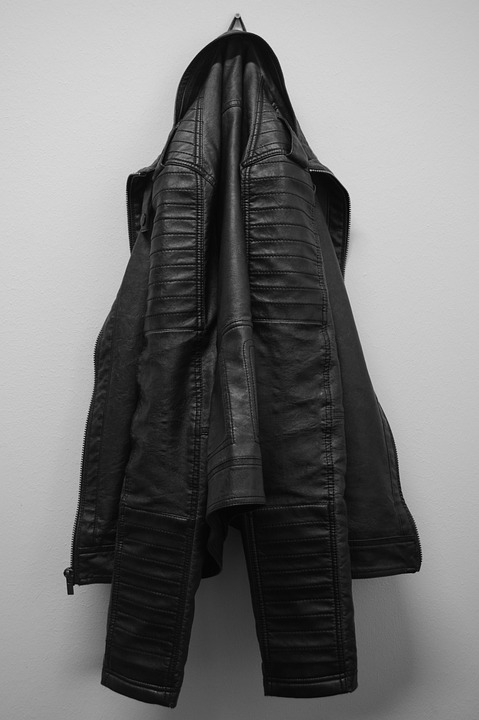 Long Leather Jackets
Another trend that's gaining momentum in the world of fashion is leather long coats. As the name suggests, these jackets are longer than traditional jackets, often stretching down to the knees (sometimes lower). A leather long coat offers several benefits over its regular-sized counterpart. For starters, they are warmer than their counterpart, simply because they have more material. This makes leather long coats a particularly attractive choice for the winter months. If you plan on staying outdoors for a long period of time during the cool winter months, perhaps you should choose one of these jackets. Of course, you can still wear it when spring and summer arrives, but winter is when you'll get the most benefit from wearing a leather long coat.
Genuine Leather
This isn't a new trend, but it's certainty becoming more popular. Just because a jacket looks like it's made of leather doesn't necessarily mean that it is. Some companies use cheap  faux leather to cut costs and turn a higher profit. The problem with faux leather jackets, however, is that it doesn't offer the same level of style and comfort as the real thing. Faux leather often contains synthetic materials that are riddled with chemicals — and you probably don't want these chemicals next to your body for long periods of time. The bottom line is that you should stick with a 100% genuine leather jacket if you plan on wearing this garment.
Leather Shirt Jacket
What in the world is a leather shirt jacket? It's exactly what it sounds like: a combination shirt/jacket made of leather. Available exclusively here at LeatherCult, the V-Tab Leather Shirt Jacket is a popular choice among fashion-forward men. It offers the comfort and style of a leather jacket, but with a shirt-like design. You can wear it alone, without any undershirt or garment. As such, it's perfectly fine to wear during the spring and summer months. The V-Tab Leather Shirt Jacket is just one of countless different leather shirt jackets available on the market. Feel free to browse through all of the styles to find the one that meets your needs best.
These are just a few of the many leather jacket trends that you can expect to see more of in 2017. Of course, there's no way to tell what exactly the world of fashion has it store for us this year. If we look at current and past trends, though, it's safe to assume the trends listed above will remain popular. In any case, you should take the time now to update your wardrobe with the latest leather fashions, and this includes a stylish leather jacket. Just remember to choose a high-quality leather jacket that's made of genuine, not faux/fake, leather. it's a