What our Customers Say
Rating:

[4 of 5 Stars!]
Outstanding!! I couldn't be more happy. I swear, you won't find leather like this in your local stores. So many options! Perfect fit! High quality!
- Halon
Rating:

[5 of 5 Stars!]
This the second skirt I have received and they are both beautiful and fit perfectly I have order another in red so I am sure I will be as happy with it as I am with the two I already have purchased . The leather is soft and the workmanship is outstanding.
- Trudi Ompad
Rating:

[5 of 5 Stars!]
Being a big and tall guy I could not find a properly fitting jacket so I had to go the custom route. I got a brown distressed leather bomber jacket and it fits perfectly! Leathercult did not disappoint. There wasn't a thread out of place. Excellent craftsmanship. It was well worth the money.
- Big Ben
Rating:

[5 of 5 Stars!]
Very happy with our purchase. The jacket arrived very quickly and fit like a glove. Craftsmanship is lovely. Getting lots of compliments. We looked many places for a hooded jacket with interesting details on it and this was the only one we found that fit the bill. Thanks, LeatherCult!!
- Sarah
Rating:

[5 of 5 Stars!]
I love the coat. The quality of the leather is excellent. The stitching of the coat is right on point. I would recommend everyone to make a purchase. You would think you would pay much more for this quality of work. I will buy again. The customer service was A+. They kept in contact with me during my shipping period and they reached out to me regarding my measurements. Thank you Leather Cult. You have a happy customer for life.
- Dynetta Flowers
The LeatherCult Difference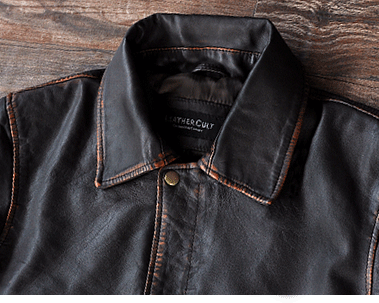 Premium Raw Materials
From premium natural leather to premium YKK zippers, enjoy excellent craftsmanship that begins with only the highest class of materials.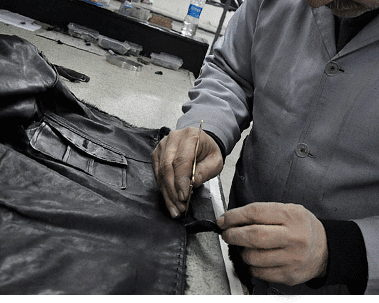 Crafted by Hand
Handmade by a craftsman, never mass-produced. Each product is individually measured, cut, and sewn to ensure greater detail in every stitch.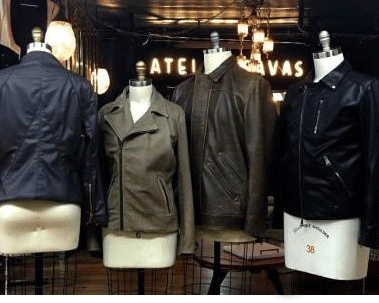 Workshop to You
We provide luxury products directly to you, so there's no extra expense or middle man. Receive products directly from the workshop at only a fraction of the cost.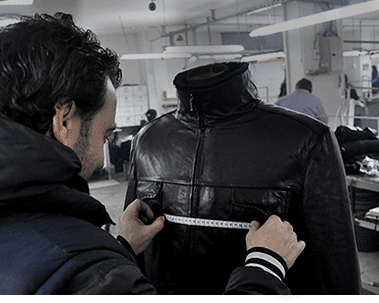 Tailored For you
All of our handcrafted jackets are available in custom sizes and ready sizes ranging from XS all the way to 4XL. Enjoy a great leather jacket, no matter your size.