Looking to update your wardrobe with a new jacket? Rather than buying just another generic coat, you should consider investing in a leather jacket. It's the perfect form of outerwear for all men and women, regardless of age. If you're still skeptical of buying a leather jacket, check out the following benefits it offers. You might be surprised to learn just how useful a leather jacket really is.
Classic Style
First and foremost, leather jackets offer a timeless, classic style. They were actually invented more than a century ago, during which World War II pilots wore leather "bomber jackets" to protect against the sub-freezing temperatures of high-altitude flights. Back then, leather jackets were needed for their exceptional warmth, as airplanes lacked the climate-control systems of modern-day aircraft. Even after all these years, however, the leather bomber jacket remains a popular choice of outerwear.
Featured in Movies
If you're a movie fan, you'll probably seen actors and acctresses wearing leather jackets in some of your favorite flicks. Laurence Fishburne, for instance, wore a leather long coat in the 1990s movie "The Matrix," while Schott Perfecto wore a traditional leather jacket in the action movie "The Terminator." There are literally hundreds of movies in which actors and actresses wear leather jackets. You can create a similar image by investing in a leather jacket.
Physical Protection
Another reason everyone should own a leather jacket is because it offers protection from injury. Motorcycle riders, for example, usually wear them for safety purposes. Because it's made of tanned and processed animal hide, a leather jacket offers a higher level of protection from physical injury than traditional coats and jackets made of other materials. Normally, these "protective" leather jackets feature a thicker, more durable construction. Some are even made with armor inserts for additional protection.
Soft and Comfortable
Of course, leather jackets are also soft and comfortable, which is one more reason to own one. This is in stark contrast to jackets made of synthetic materials like polyester and polyester blends, which have a hard, rough texture. A high-quality leather jacket will feel soft, supple and easy on the skin. In fact, most people will agree that leather jackets become even softer and more comfortable over time. The more you wear your leather jacket, the softer it becomes. This is because leather "breaks in" when worn. Even if your leather jacket feels super comfortable now, it will feel even softer and more comfortable later down the road, assuming you wear it on a regular basis.
Easy to Match
It's frustrating when you want to wear a jacket but it doesn't match your outfit. Granted, you can always change your outfit, but what if you still can't find the right clothes to wear with it? Thankfully, this isn't a problem with leather jackets. The simple, classic style of leather jackets makes them to easy to match with other garments. If you have a traditional black leather jacket, for instance, you can literally wear it with just about any outfit as long as it doesn't contain brown (brown and black don't match). On the other hand, you can wear a brown leather jacket with just about any outfit as well, assuming it doesn't contain black.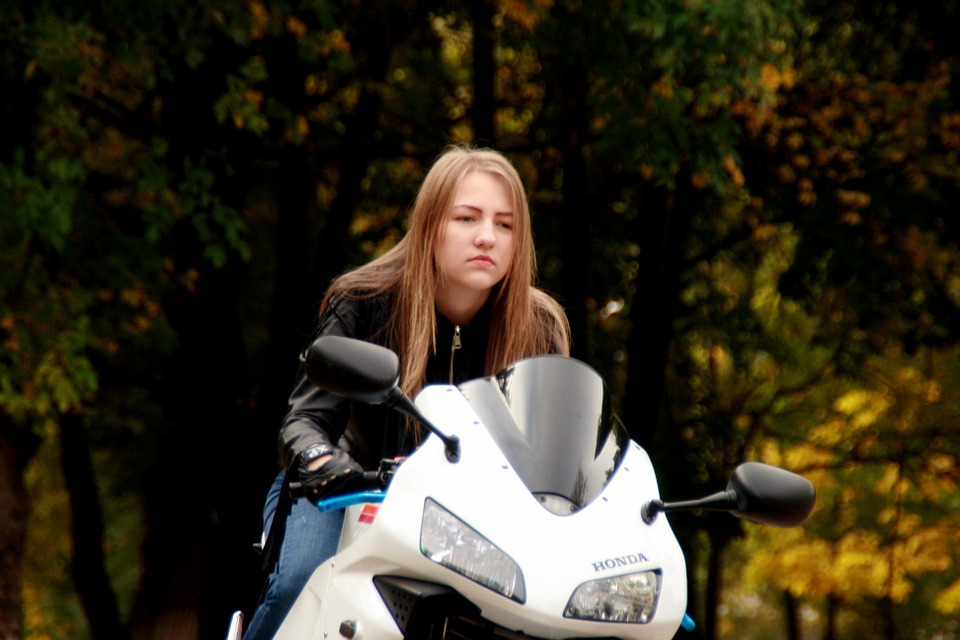 Flexible
It's also worth noting that leather jackets are extremely flexible. Unlike jackets made of other materials, they'll stretch and flex without breaking. Leather jackets are simply unmatched in regards to their flexibility. Along with their high level of protection, this is another reason they are the preferred choice of outerwear among motorcycle riders. After all, riding a motorcycle requires you to bend your arms, legs and torso. If a rider is wearing a stiff jacket, he or she won't be able to ride comfortably.
Custom Sizing
Did you know that you can order a leather jacket in a custom size? Not all stores offer custom sizing. If you order your leather jacket here at LeatherCult, though, you can specify your own sizing. We offer custom sizing on all leather jackets at no additional charge. You tell us your size, and we'll create a leather jacket specifically for you. Choosing a custom-sized leather jacket such as this guaranteed you get the perfect fit. There's no need to visit a dozen retail stores in search of the right size. Just tell us your measurements, and you'll get a leather jacket sized for you.
Durable
Leather jackets are extremely durable, more so than coats and jackets made of other materials. As long as you take some basic precautions to preserve your leather jacket, it can literally last for decades. The strong yet flexible texture of leather means it won't fray, unravel, rip or tear. The only time when leather becomes physically damaged is when excessive force is stress is placed upon it. You can wear a leather jacket for years without noticing any signs of damage. Just remember to care for your leather jacket by conditioning it regularly.
Natural
Assuming you choose a genuine leather jacket and not a faux leather jacket, you can rest assured knowing it's made of all-natural materials. Other jackets often feature synthetic materials that are produced with harsh chemicals. Nylon, for instance, has a heavy chemical smell to it because of the chemicals used in its production. This isn't a problem with leather, though. It's a safe, all-natural material that actually has a pleasant smell.
Smart Investment
Finally, purchasing a leather jacket is a smart investment. You can expect to pay more for a high-quality jacket made of genuine leather than a jacket made of other materials. As the saying goes, though, "You get what you pay for." A genuine leather jacket will probably cost more than a cheap jacket made of other materials. However, it will last longer and offer a higher level of utility, making it a smart investment. If you're willing to spend the extra money, go for a genuine leather jacket.