Are you about to celebrate a third wedding anniversary with your spouse? Each year, more than 2.5 million couples exchange vows under matrimony. When you get married, it's a common tradition to celebrate with your spouse the day on which you two got married. And while you can give your spouse any type of gift for your third wedding anniversary, a leather jacket is perhaps the best, most thoughtful gift for the following reasons.
The Tradition of Leather Gifts for 3rd Wedding Anniversaries
Married couples have been exchanging leather gifts, including leather jackets, for third wedding anniversaries for more than a century. The Spruce explains that third wedding anniversaries symbolize durability and strength of a married couple's relationship. Therefore, any gift that you are planning to give your spouse for your third wedding anniversary should reflect these properties, with leather being the most common. Made from tanned and processed cowhide, leather is undoubtedly one of the strongest and most durable textiles on the planet. It can withstand the hands of time, allowing your spouse to get more use out of it.
The strength and durability of a leather jacket is symbolic of you and your spouse's relationship after three years of marriage. Unfortunately, it's not uncommon for couples to get divorced within their first two years of marriage. Once you make it to the three-year mark, though, you can rest assured knowing that your marriage is strong. And giving your spouse as a leather jacket for your third wedding anniversary symbolizes the strength and durability of your marriage.
Warmth and Comfort
Leather jackets are also warm and comfortable, which can further symbolize you and your spouse's relationship after three years of marriage. All jackets offer some degree of protection from the elements, but those made of leather excel in this regard. If you've ever worn a leather jacket before, you're probably familiar with just how warm they are. Leather has exceptional insulation properties, meaning it's able to trap more heat and keep you warm, even when your surrounding environment is cold. And to say a leather jacket is merely "comfortable" to wear would be an understatement. When compared to cotton, linen, denim and countless other fabrics, leather offers the highest level of comfort. It's soft, supple and gentle on the skin.
The Price Is Right
You don't want to spend too much on a third wedding anniversary gift for your spouse, but you also don't want to spend too little. If you spend too much, your spouse may feel that he or she didn't spend enough on your gift. And if you spent too little, your spouse may assume that you don't really care about the anniversary. With its moderate price point, however, a leather jacket is the perfect gift for a third wedding anniversary. It's not too expensive but not too cheap, either. The moderate price point of a leather jacket is just one more reason that it's an excellent gift for a third wedding anniversary.
Everyday Use
When choosing a third wedding anniversary gift for your spouse, consider whether he or she will use it on a regular basis. Some people take the easy route by choosing a generic gift that's rarely or ever used, such as a kitchen appliance. A more meaningful gift, however, is something that your spouse will use on a regular basis. Leather jackets, of course, can be worn practically everyday, making them ideal for a third wedding anniversary gift. Whether it's spring, summer, fall or winter, your spouse can sport his or her leather jacket in comfort and style.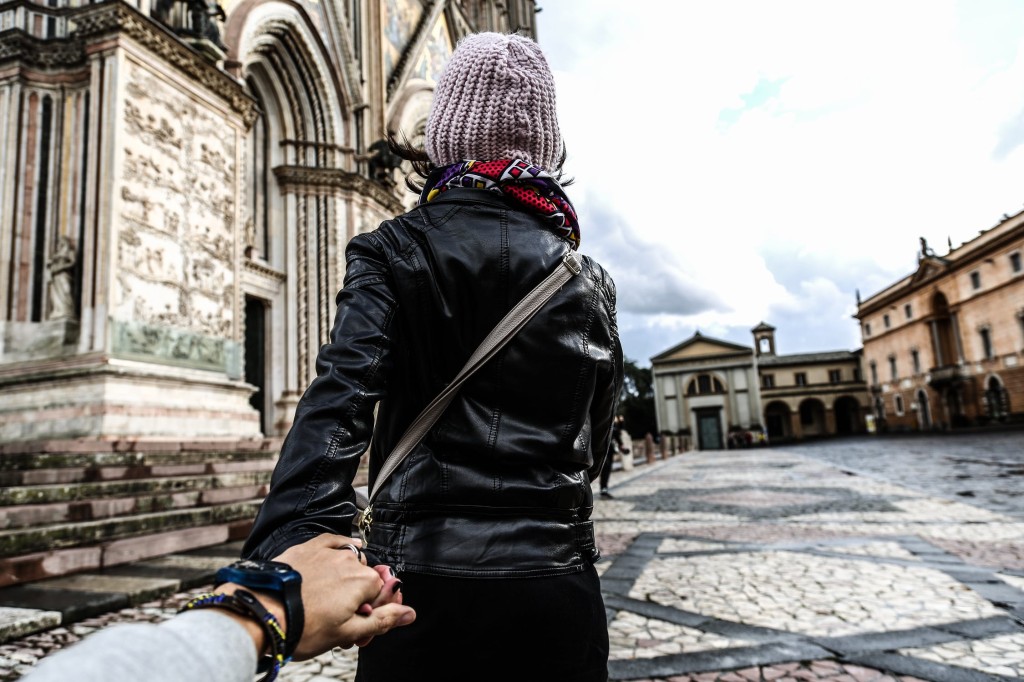 Custom Sizing
Did you know that you can order a leather jacket in a custom size to fit your spouse? When shopping at local retail stores, you probably won't have the luxury of choosing a leather jacket in a custom size. Most traditional brick-and-mortar apparel stores only sell jackets in basic sizes, such as small, medium, large, extra large, etc. If you order your leather jacket here at LeatherCult, however, you can specify your own measurements. As a result, you can purchase a leather jacket that's designed specifically to fit your spouse. To do this, you'll first need to get your spouse's measurements. Without revealing that you are giving him or her a leather jacket for your third wedding anniversary, try to inquire about your spouse's body measurements. You can then include these measurements in your order form, ensuring that your spouse receives a perfect-fitting leather jacket.
Easy to Package
It's always a good idea to package your spouse's third wedding anniversary gift before giving it to him or her. Unfortunately, not all gifts are easy to package. If it's large or features an awkward shape, you may not be able to package it all. But leather jackets don't suffer from this problem. You can fold the arms and place the jacket inside a box, after which you can wrap the box with an attractive wrapping paper and top it with bow. It's the little things like wrapping and packaging a gift that makes it memorable.
Low Maintenance
Your spouse probably doesn't want a gift that he or she will have to work hard to maintain. If a gift is too time consuming or difficult to maintain, your spouse may stop using it. Leather jackets, of course, are incredibly easy to maintain. The only real maintenance they require is spot cleaning and the occasional conditioning. Spot cleaning involves the removal of superficial dirt and stains with a damp washcloth and, if necessary, a small amount of laundry detergent. Conditioning a leather jacket involves the application of a leather conditioning product like saddle soap. Once every few months, either you or your spouse should condition the leather jacket to protect it from dryness. Leather conditioning products moisturize leather garments so that they don't dry out and crack. Other than spot cleaning and conditioning, leather jackets don't require any real maintenance.
1
1