Congratulations on your decision to buy a leather jacket. Regardless of your personal style, there's no denying the fact that a leather jacket is a timeless garment that's all but guaranteed to withstand the hands of time for countless years to come. But with so many different styles available, how do you know which one to choose? If you're struggling to choose a leather jacket, keep reading for some essential do's and don'ts. Following these tips will set you on the right path to finding the perfect leather jacket.
Do Choose Genuine Leather
Just because a jacket looks like it's made of leather doesn't necessarily mean that it is. Some companies use a synthetic material that looks like genuine leather but doesn't offer the same attractive qualities. Known as fake or "faux" leather, it's cheaper than the real deal, though this one case in which the saying "You get what you pay for holds true." Faux leather jackets aren't as soft, nor do they feature the same level of attention to detail. For these reasons (among others), it's recommended that you spend the extra bucks and buy a genuine leather jacket.
Don't Buy From a Local Store
Why shouldn't you buy your leather jacket from a local store? For starters, many of these stores jack up their prices while offering sub-par quality jackets. You'll pay a premium, only to get a low-quality leather jacket. Furthermore, most local retail and department stores sell leather jackets in standard sizing. This meas the store won't customize the jacket to your body measurements. And being that no two people have the exact same body shape or size, you may struggle to find the perfect size. Steer clear of local retail and department stores when shopping for a leather jacket.
Do Buy Online
Rather than buying your leather jacket from a local retail or department store, consider ordering it online from a leather vendor such as LeatherCult. Not only will you get a great deal, but you'll also reap the benefits of custom sizing at no additional charge. Here at LeatherCult, we offer custom sizing on all of our leather jackets. Simply include your body measurements when ordering, and we'll use those measurements to customize your leather jacket so it fits just right. There's no need to "hope" your leather jacket. As long as you provide the correct measurements, it will fit your body perfectly. And when your leather jacket fits right, you'll get more use out of it — it's just that simple.
Don't Limit Yourself to Brown
When you think of leather jackets, what's the first color that comes to mind? If you answered brown, you aren't alone. Brown has long been defined as the go-to choice of color for leather. Whether it's a jacket, pants or even a belt, most leather products are made in this color. However, that doesn't necessarily mean that you should limit yourself to only choosing brown leather jackets. As you can see from our website, we offer more than a dozen different colors for leather jackets, ranging from traditional colors like black and brown, to less traditional colors like red, yellow or even green. Feel free to experiment with some of these non-traditional colors to see what works best for your personal style. Who knows, perhaps a red leather jacket is the perfect choice?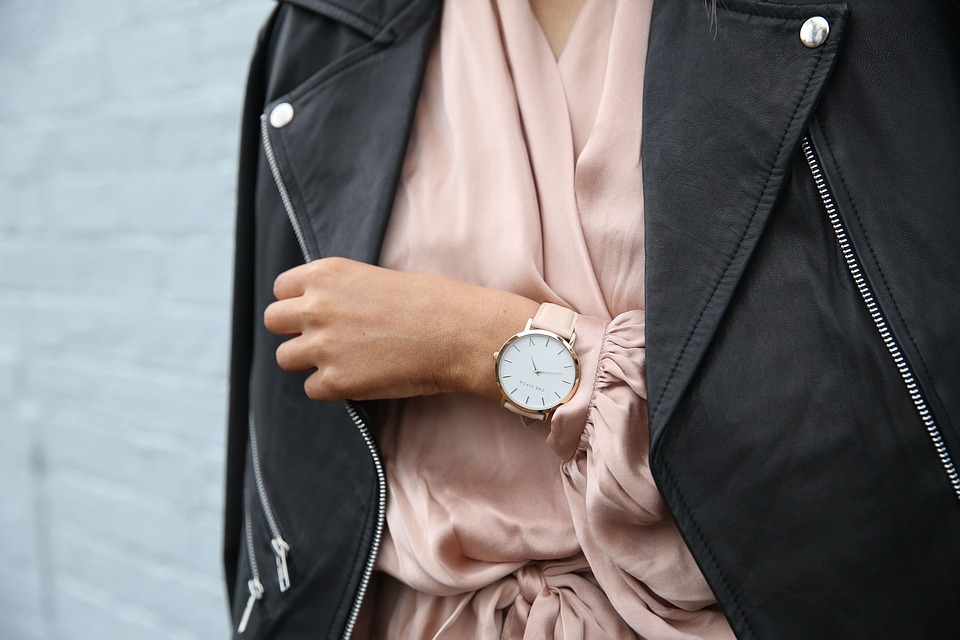 Do Consider a Hooded Leather Jacket
In addition to custom sizing, you'll also notice that we offer hoods on all of our leather jackets. If you plan on wearing your leather jacket outdoors for long periods of time during the fall and winter months, perhaps a hood will keep you warmer. Hooded leather jackets are also great for protecting your head (and hair) from the rain. It's important to note that hoods are typically made of a cloth fabric, whereas the rest of the jacket is made of leather. Cloth hoods are softer and easier on the head, making them ideal for this application. Either way, you'll need to consider whether or not to add a hood when choosing a leather jacket.
Don't Settle for Poor Craftsmanship
Again, it's important to note that different leather jackets are made with different levels of craftsmanship. The good news is that all of the leather jackets and leather products offered through our site are made with the highest level of craftsmanship and attention to detail. You can rest assured knowing that you are getting the best possible deal for your money. Even if another company sells leather jackets for less, they probably feature poor quality craftsmanship, which ultimately reflects in the appearance of the jacket. The bottom line is that you shouldn't settle for a low-quality leather jacket.
Do Check the Details
Of course, you'll want to check the details when choosing a leather jacket. Some leather jackets are made with intricate details to achieve a superior level of quality. Therefore, it's a good idea to closely inspect the leather jacket before buying it. What details did the manufacturer include in the jacket? Where are those detailed located? How will it affect the performance of the jacket? These are all questions that you should try to answer when determining which leather jacket is right for you.
Don't Forget About the Pockets
If you plan on storing keys, your wallet or other items in your jacket, you should choose a leather jacket with built-in pockets. As you can see from shopping here on our website, most leather jackets have at least a couple pockets, usually located on the sides. But if you prefer a style without pockets, you'll find them available on our site as well.
These are just a few of the most important "do's" and "don'ts" to follow when choosing a leather jacket.